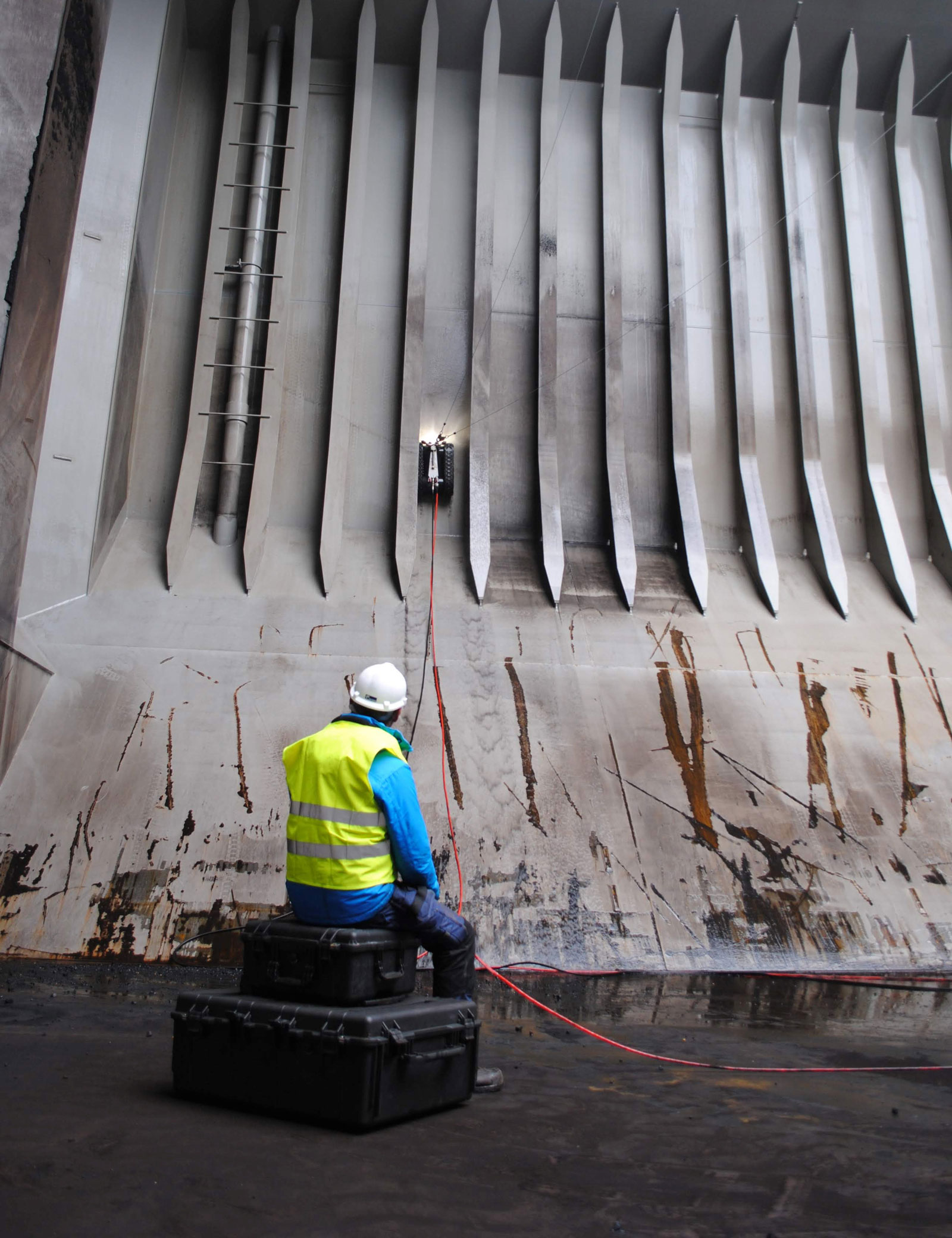 Our vision
To make shipping a sustainable vehicle for global trade and prosperity for the benefit of the society at large.
Our mission
By applying robot technology to vessel cleaning, we will develop simple solutions to some of the industry's most trivial challenges, which will significantly reduce the environmental footprint of transportation by sea and improve the profitability of shipping companies.
Our ambitions
CLIIN is created by people with profound experience from the shipping-, vessel coating-, and high-tech industries. At our core is our common DNA, which is based on Innovation, Consideration and Impact. This transpires in who we are and through everything we do:
Innovation
Applying high-tech engineering to practical challenges fascinates us. Through a profound understanding of the cleaning challenges the shipping industry has faced for decades, we strive to innovate effective solutions.
Consideration
Our development approach is holistic. Our solutions are developed with consideration to all aspects of the environment they are deployed in. That is why we work from the premise that the objectives of sustainable shipping and improved profitability can be achieved jointly.
Impact
We are extremely ambitious, both as individuals and as an organisation. We are not wasting time looking for solutions with only incremental impacts. Our development approach is based on unconstrained thinking, which is why our solutions typically constitute paradigm shifts, both in terms of technical concept and level of impact.

Read more about our work with the UN Sustainable Development Goals here.